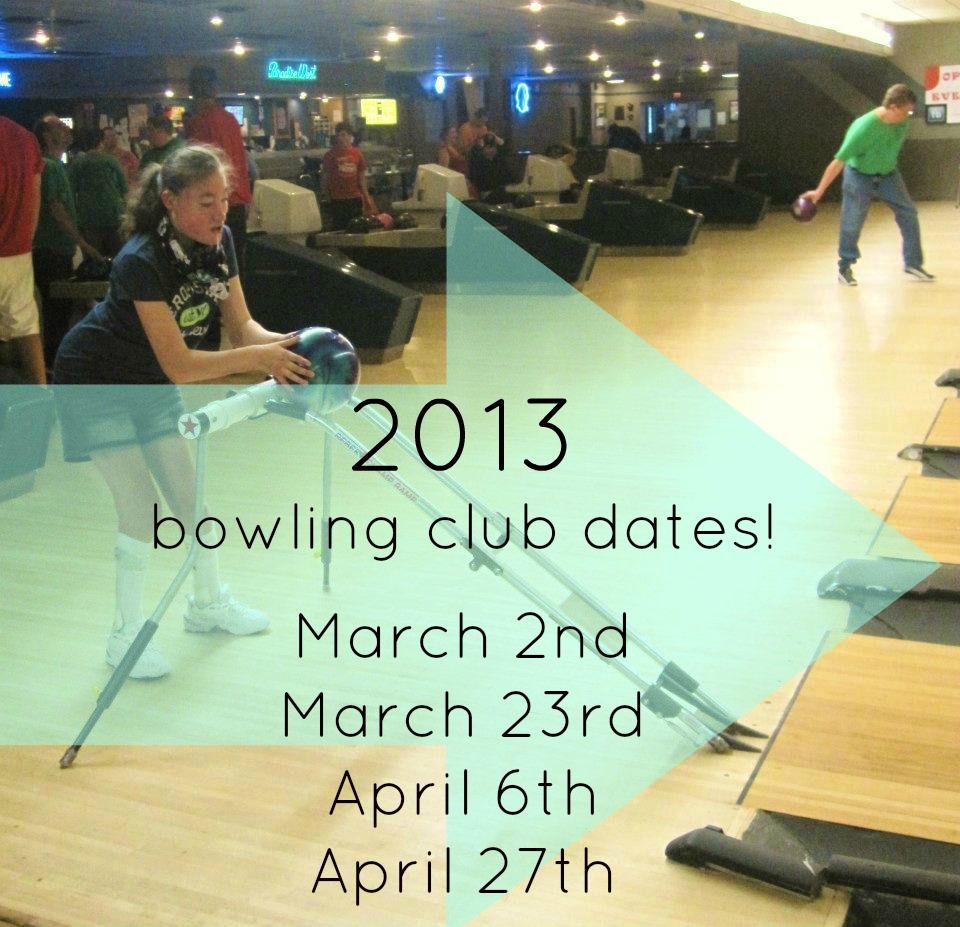 Members cheer on their friends and have a fantastic time no matter how many strikes or gutter-balls they have. Bowling Club allows individuals of every ability level to participate. Physical benefits include improved balance, coordination, and gross motor skills. The social benefits are widespread allowing clients to work on interpersonal relationships, turn taking skills, and behavioral control. With such diverse fuctioning levels, bowlers learn to respect and value differences of their teammates and other players. This adaptive bowling league meets two times per month at a local bowling alley. Bowlers can choose between league and leisure bowling. Club members top off the season with an award ceremony.   
Click here to view our Bowling Club photo album on Facebook!
Click here to view the Lane Sponsorship Brochure!